Mobile Compatible
Mobile Website for Courier and Logistics customers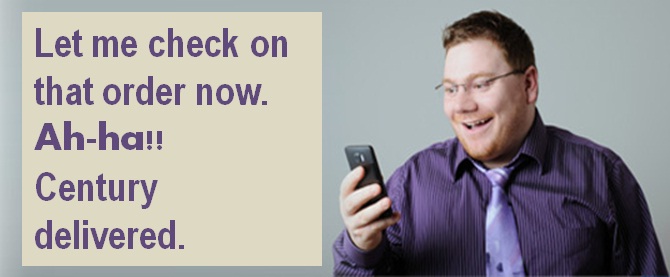 The mobile web presence gives Courier and Logistics Companies owners more opportunities for connecting with customers than ever before. People on-the-go can place an order without having to be in their office. Customers can place orders for a specific pickup time using our online calendar from anywhere, at any time. For Century Courier and Logistics customers, the mobile website is a game-changer.
Not only does a mobile website provide customers with new ways to place their orders, but it helps with driving more orders through our delivery pipeline on a daily basis.
Features & Functionality for Century Courier and Logistics Mobile users
Popular features for our mobile users include:
Mobile ordering when you are on the move

Mobile Tracking of orders

Selection of specific pickup times

Selection of delivery service

Adding, editing and deleting delivery addresses

Mobile review of past orders

Many more......
For Courier and Logistics customers using our mobile website, this is not just another marketing tactic - it's an entirely new way of increasing your efficiency and growing your business.